Uganda loses about 5,000 people to road crashes or even worse (annually) while thousands more sustain serious injuries.
While there are several causes of road accidents, in this community-driven project we give priority to addressing the barely recognized factors; the technical limitations of the motorist and how poor, unsustainable vehicle maintence potentially facilitates a major proportion of road crashes in Uganda and Africa at large.
We aim to raise awareness, build technical capacity and influence large policy reforms.
Below are visual overviews of the situation and a small part of our initiative's community-driven action for Road Safety especially for children.
Over 85% of automobile technicians in Uganda never attained any formal training in their lines of business, yet these tend to over 60% of the approximately 2.3 million vehicles in the country - dominating over 80% of public transportation and cargo business vehicles within the informal sector.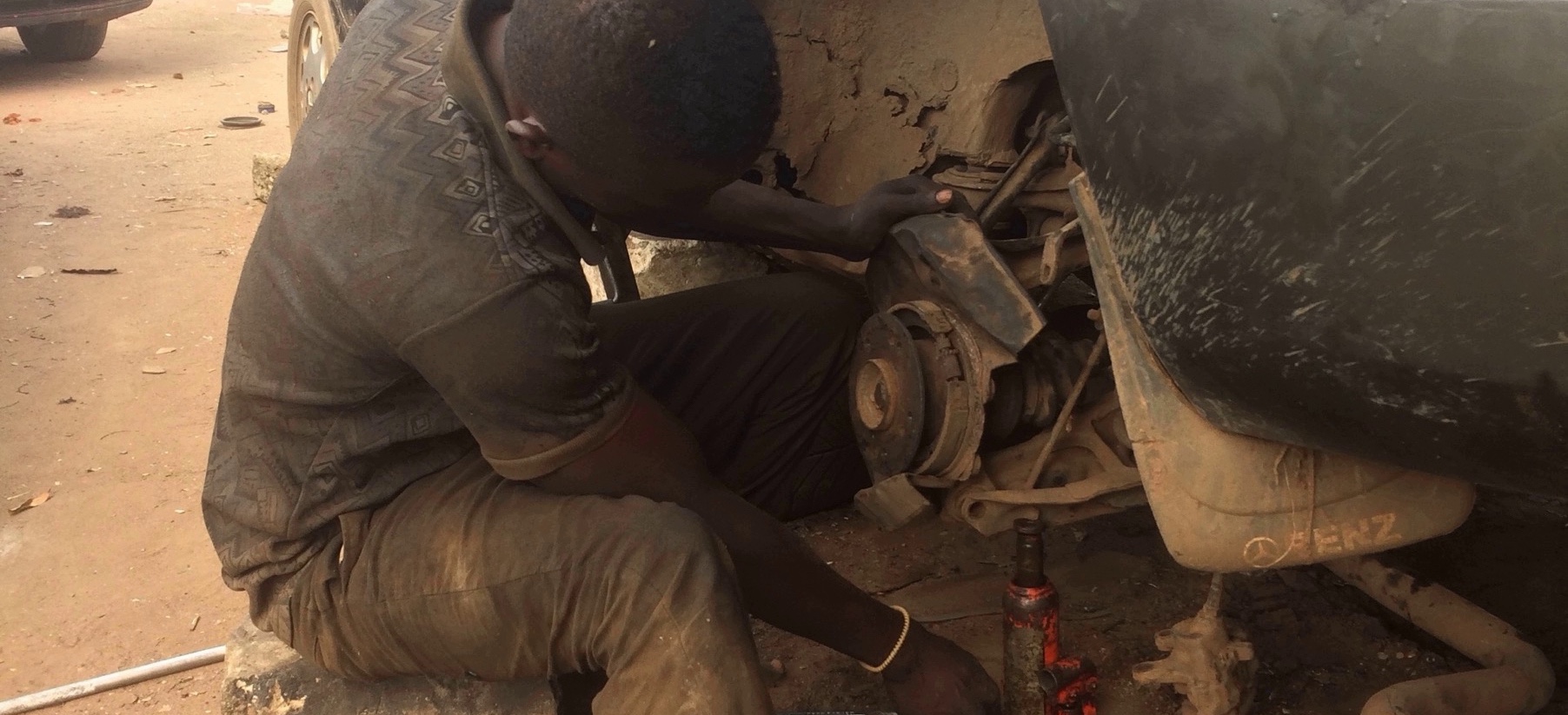 Failure of local mechanics to carry out proper maintenance highly compromises safety; leading to system breakdowns & potential crashes
This has resulted into poor (and sometimes malicious) workmanship due to very limited capacity among them in terms of knowledge, skills and basic tools required for best maintenance pratices that would enhance and maintain the integrity of vehicle inbuilt safety systems. Road crashes that occur as a result of mechanical or technical breakdowns; that could directly be attributed to technician poor practices are countless - ranging from Brake failure, disabled or modified safety controls systems to minor uncertified bolt-ons. It's absurd that the majority of motorists depend on technicians to know their way around vehicle technicalities.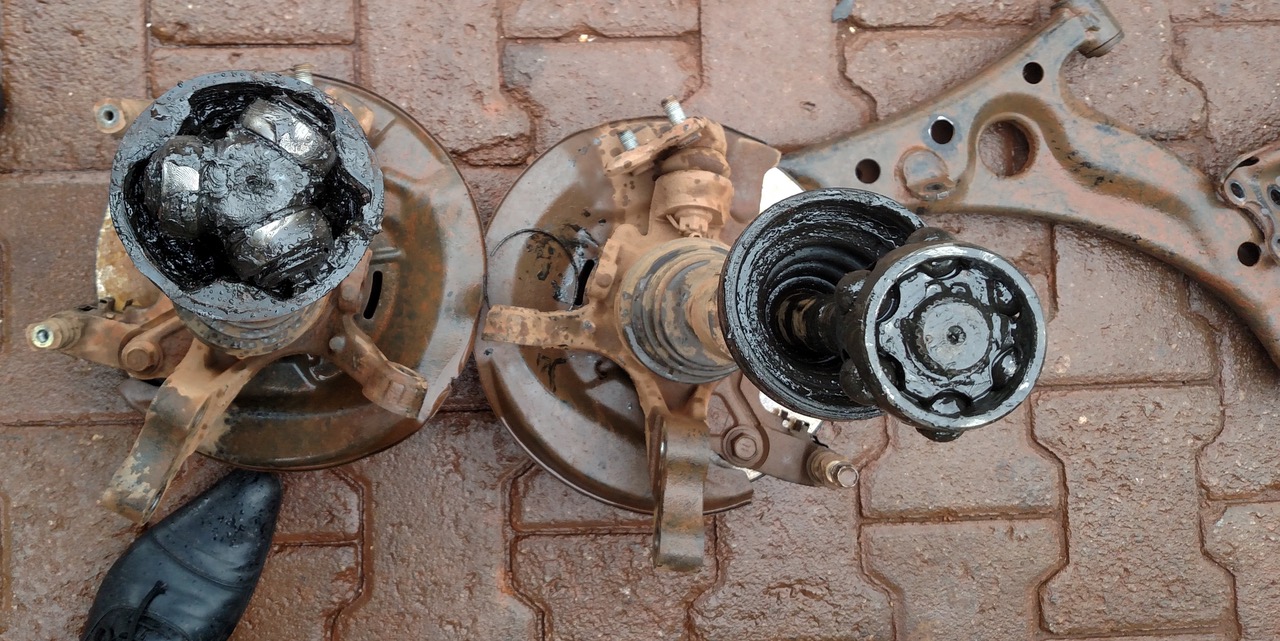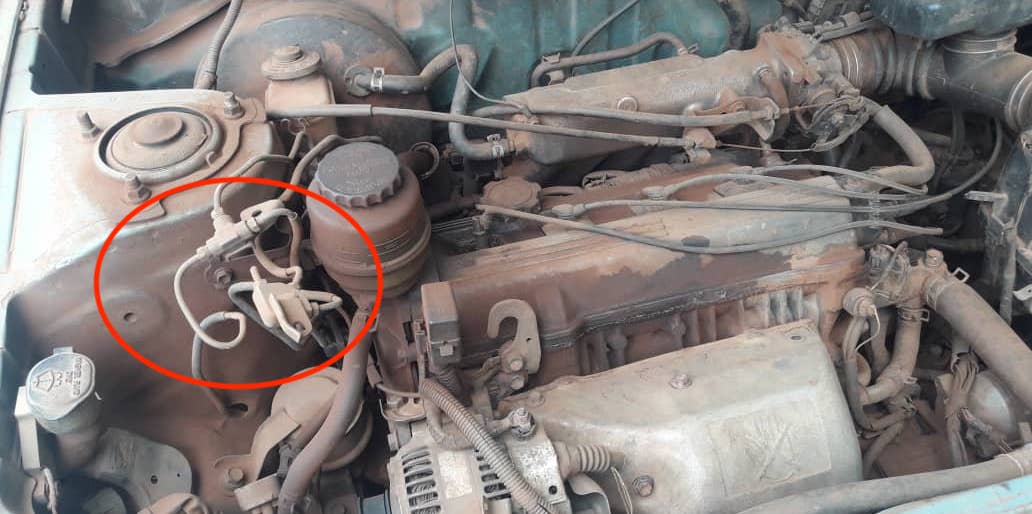 Critical safety systems like ABS & many other components are dangerously modified by local mechanics - a common practice.
There's also heavy presence of counterfeit auto-parts and accessories that compromise the safety of automobiles to occupants and other road users.
The limited capacity of local motorists to drive safely fuels the rate at which the poorly maintained automobiles get involved in accidents. Driving schools usually only offer very basic knowledge; and many motorists cannot handle automobiles in accordance to various prevailing conditions.
The weak laws and regulations, plus underdeveloped infrastructure coupled with Ugandans' low attitude towards safety are also breeding grounds for road crashes.
In this project, we sensitize and build capacity of local technicians by offering free community-based, practical training workshops to help them understand automobile safety systems and proper maintenance. We raise awareness to motorists to build their capacity for safe driving while aiming to elevate the general public's attitude towards road safety from a technical standpoint.We engage local schools especially at pre-primary and primary levels on how to improve child safety on the roads.


Child safety on the roads is a major challenge that needs multi-dimensional immediate action.....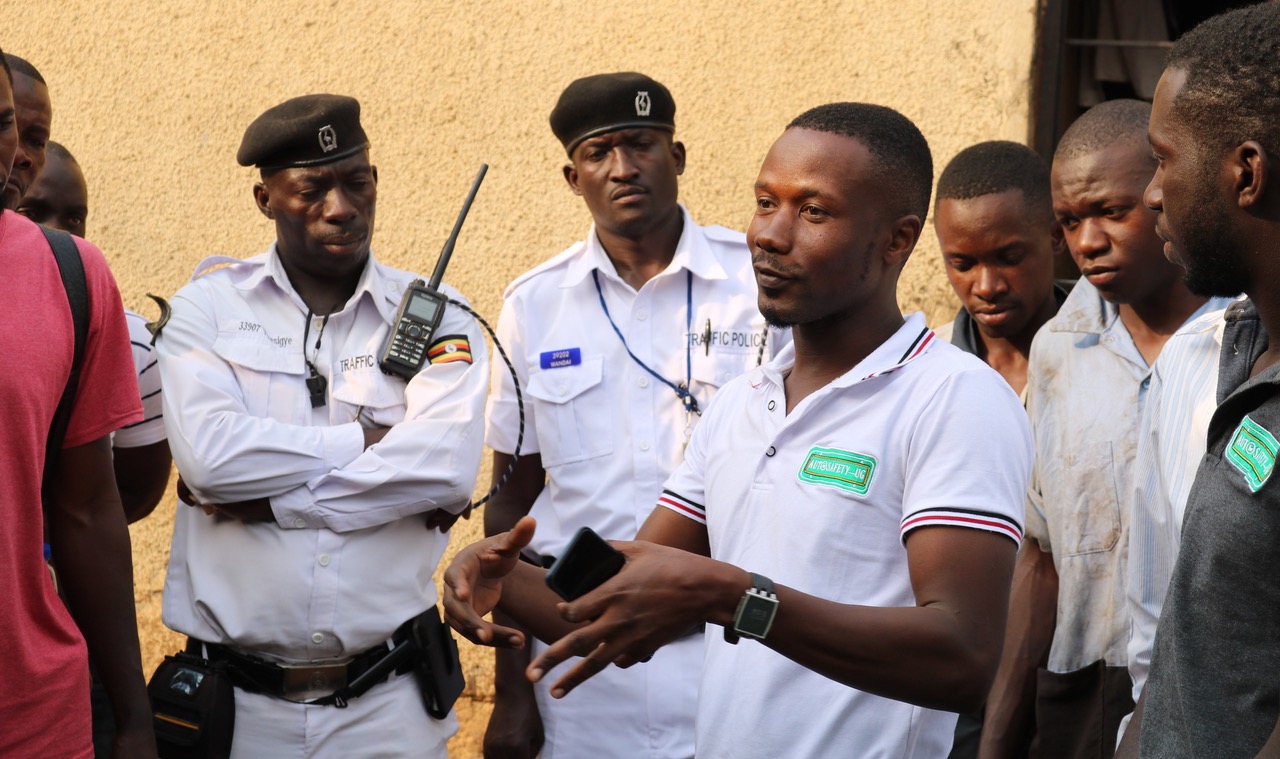 Sensitization and training workshops are delivered with technical support from Uganda Police and the MoWT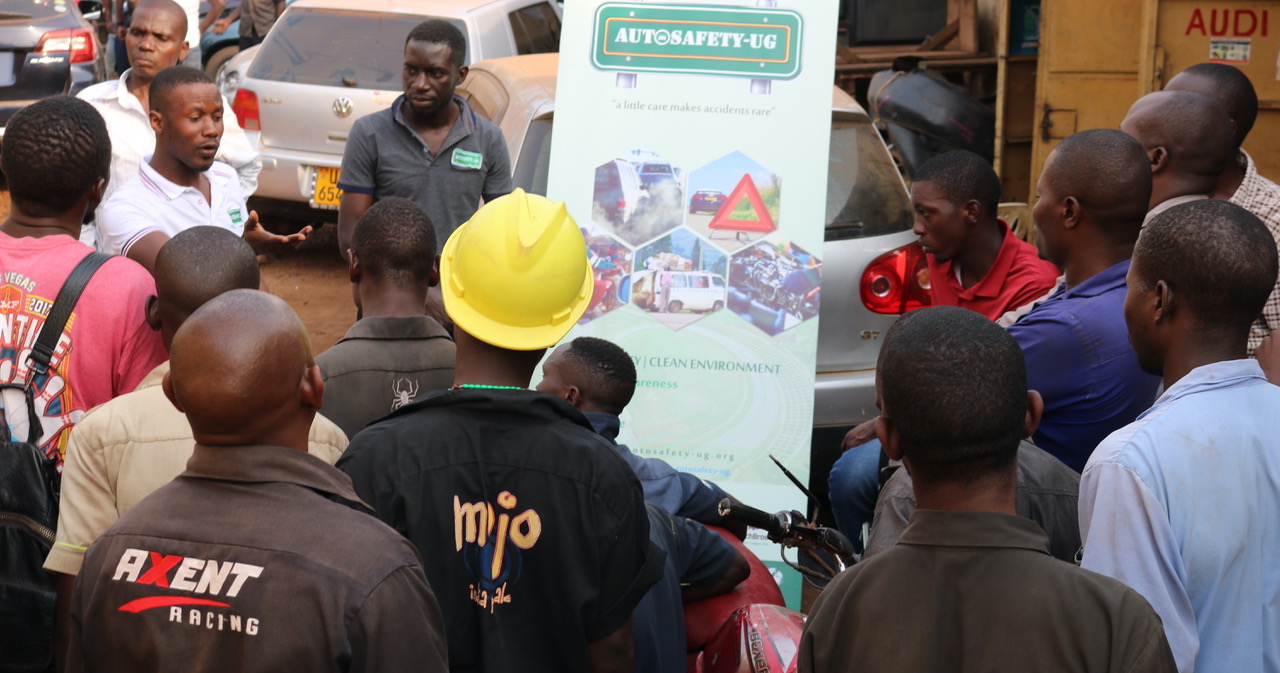 Local technicians get introduced to all forms of vehicle inbuilt safety systems and guided on best maintenance practices to ensure optimum functionalilty - uncertifed and dangerous mods are highly discouraged
In partnership with other organizations advocating for improved road safety and the civil society we lobby for safer and eco-friendly policies in Uganda's transport system, for example; mandatory annual vehicle inspection for road worthiness, improved law enforcement on road safety, an evaluation and monitoring system for driving schools and more.
This project hasn't been fully implemented; we are seeking resources to do so.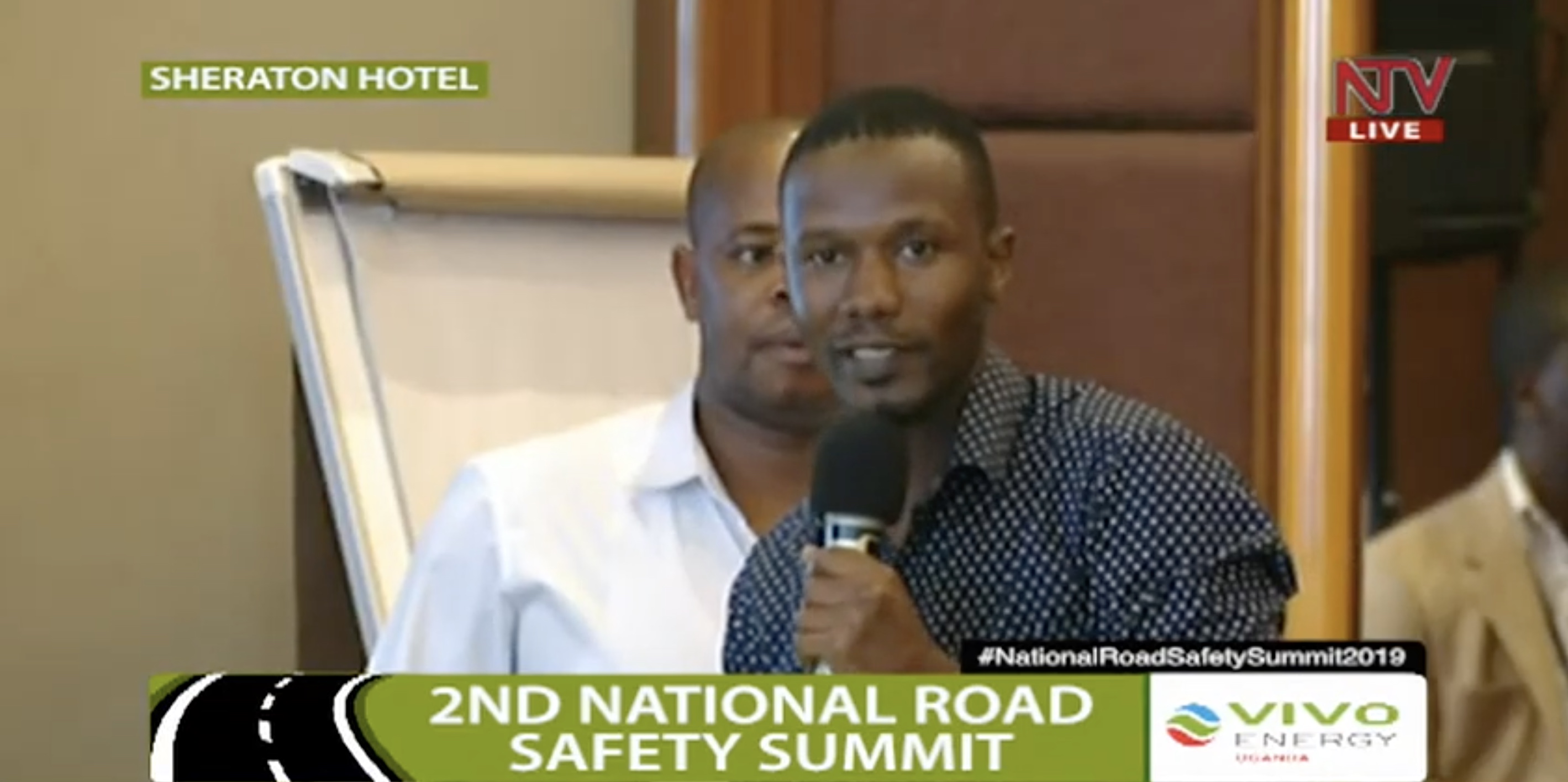 We participate in major road safety related events.....