This project has everything to do with devising localised means to alternative energy sources other than reliance on fossil fuels, exploring accessible resources to provide clean, renewable energy for our transportation and production processes while harnessing technological advancements to improve the safety of our lives; and taking community-driven Climate Action.
As the world embraces clean mobility through electrification, millions of conventional internal combustion engine (ICE) vehicles are being dumped in Africa as used imports. Besides climate change; emissions from transport-related sources are a major cause of premature deaths in Africa. While electric mobility is a proven solution to the problem, due to infrastructural challenges, cost of EV ownership among others; we are still stuck with the poorly-maintained highly-polluting fossil fuel vehicles far much longer.
Research and development on conversion of some of the most common light automobiles on Ugandan roads from ICE to running on electric motors is already underway. Ground work has been laid, now seeking resources to acquire appropriate tools and components to carry out the pilot, then Scale up afetr a successful demo. The cost of conversion doesn't come easy given the complexities involved, but we are working on establishing partnerships with local machinery companies to enable us fabricate and/or replicate some of the essential EV components to cut costs on subsequent conversions. This pilot will introduce EV retrofitting in Uganda with focus on the popular 1998 Toyota Hiace taxi van. Future conversions will incorporate local mechanic trainings and some revenue generation for sustainability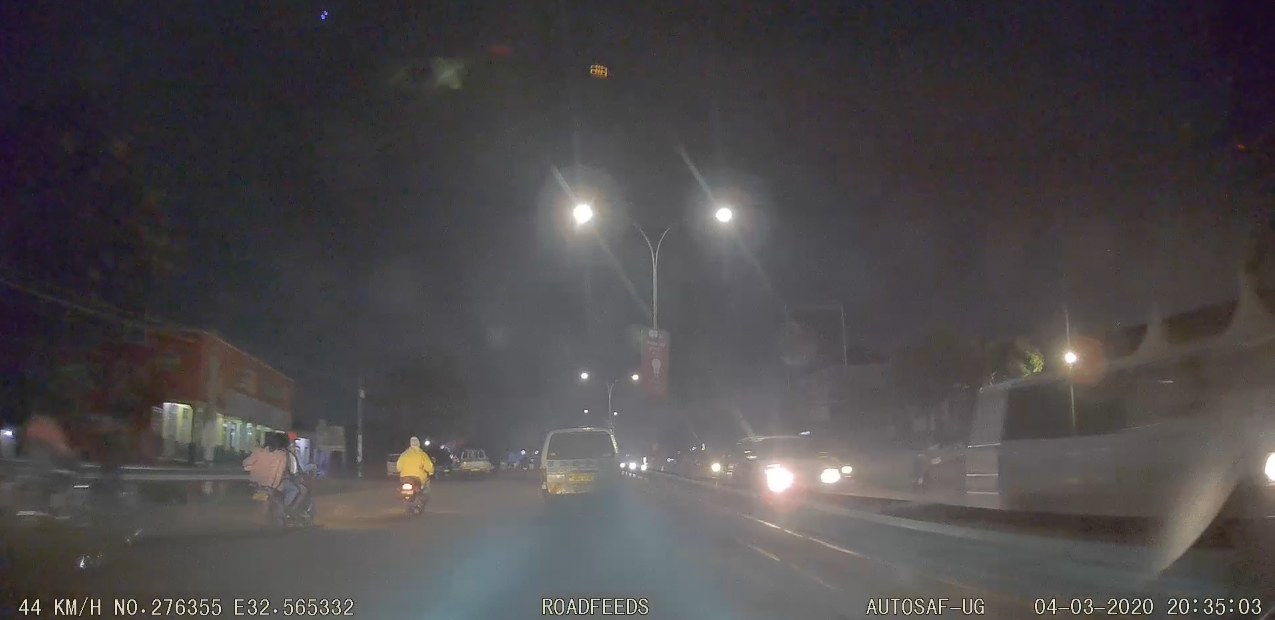 Our team member riding behind a heavily polluting taxi with a blinding-smoke cloud on a Kampala highway
We need to import major components like the electric motor and controller, throttle, LiFePo4 battery cells to create a pack, charger and charging port, DC-DC converter, the cooling system, instrumentation and coupler/transmission adapter. Other components that can be locally sourced or easily replicated include High Voltage cables, battery containment, motor mounts, service disconnect among others plus several miscellaneous electronic components like switches, relays, and so forth. Our team members working on this project have a decent background in electronics, mechanics and fabrication but relatively limited experience in software, and motor control design, so we will be leaning on some helpful friends for some advice and assistance there.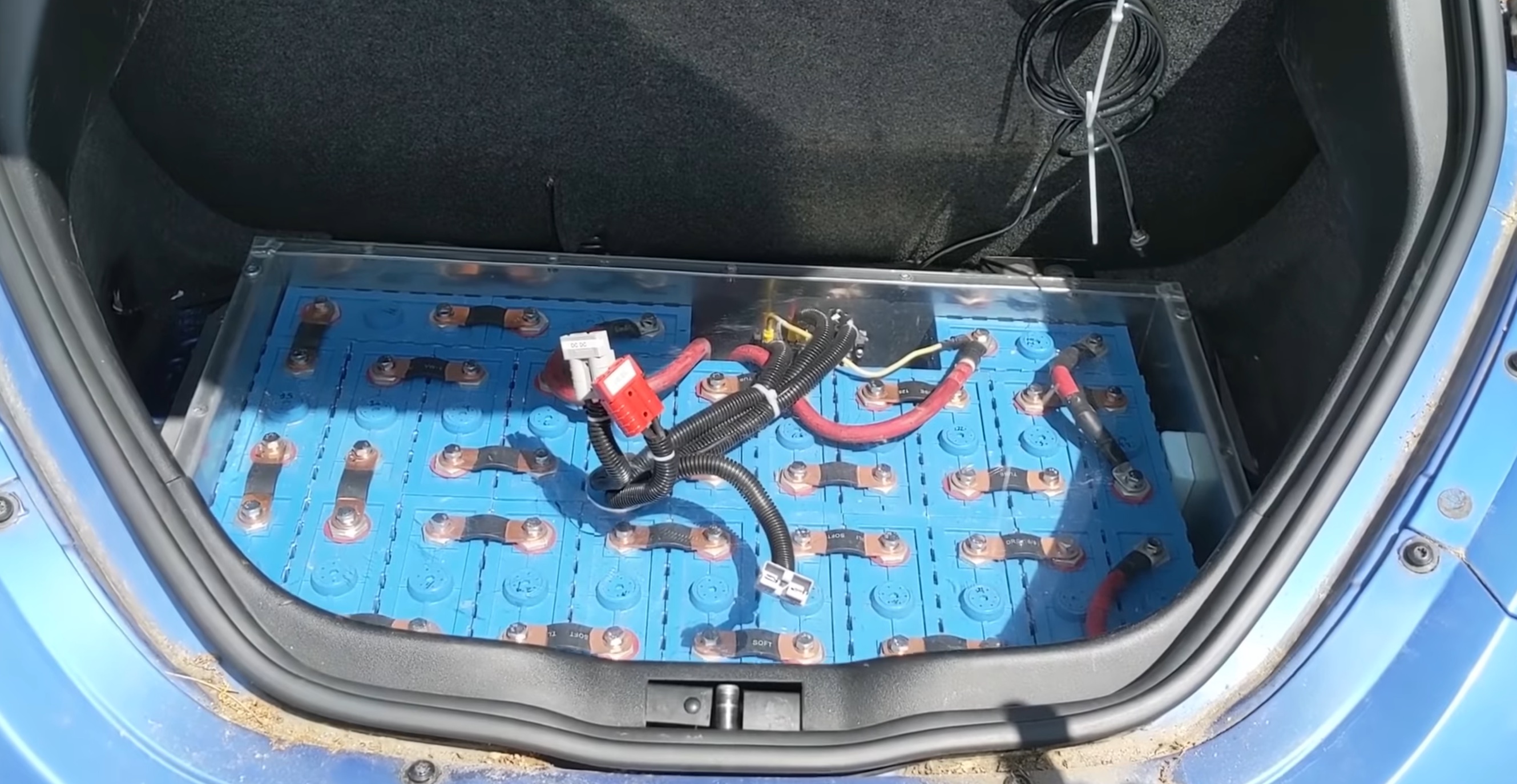 A well-retrofitted EV battery pack - credit: @DavidPoz
Our overall goal for the project is to build a useful 14-seater EV daily driver, with ~150km range and performance comparable to the original ICE engine, and to learn a whole lot along the way. These taxi vans are the worst maintained and most common type of vehicles in Uganda; posing safety and high emission risks that worsen public health as well and slowing Africa's climateAction efforts.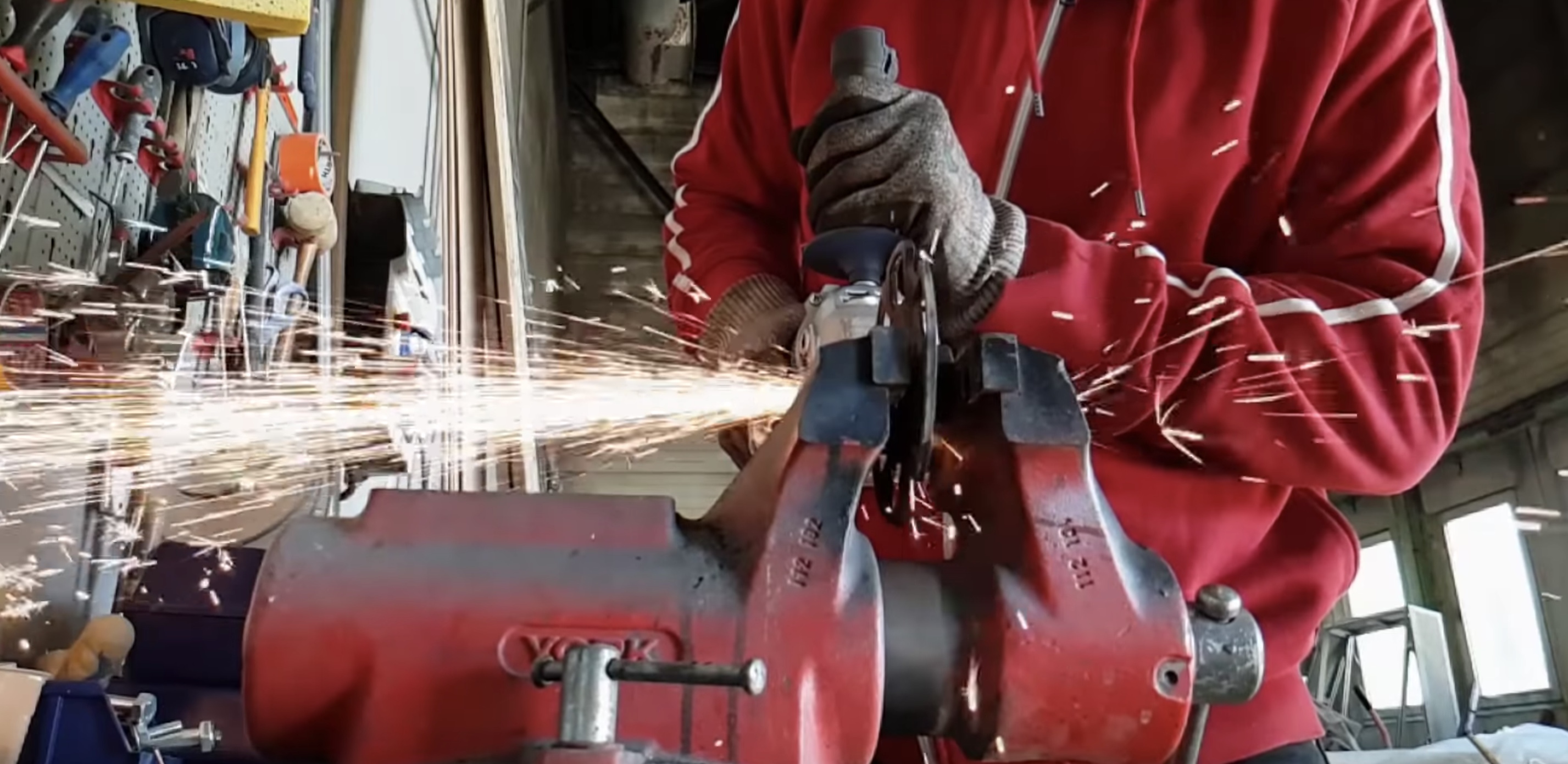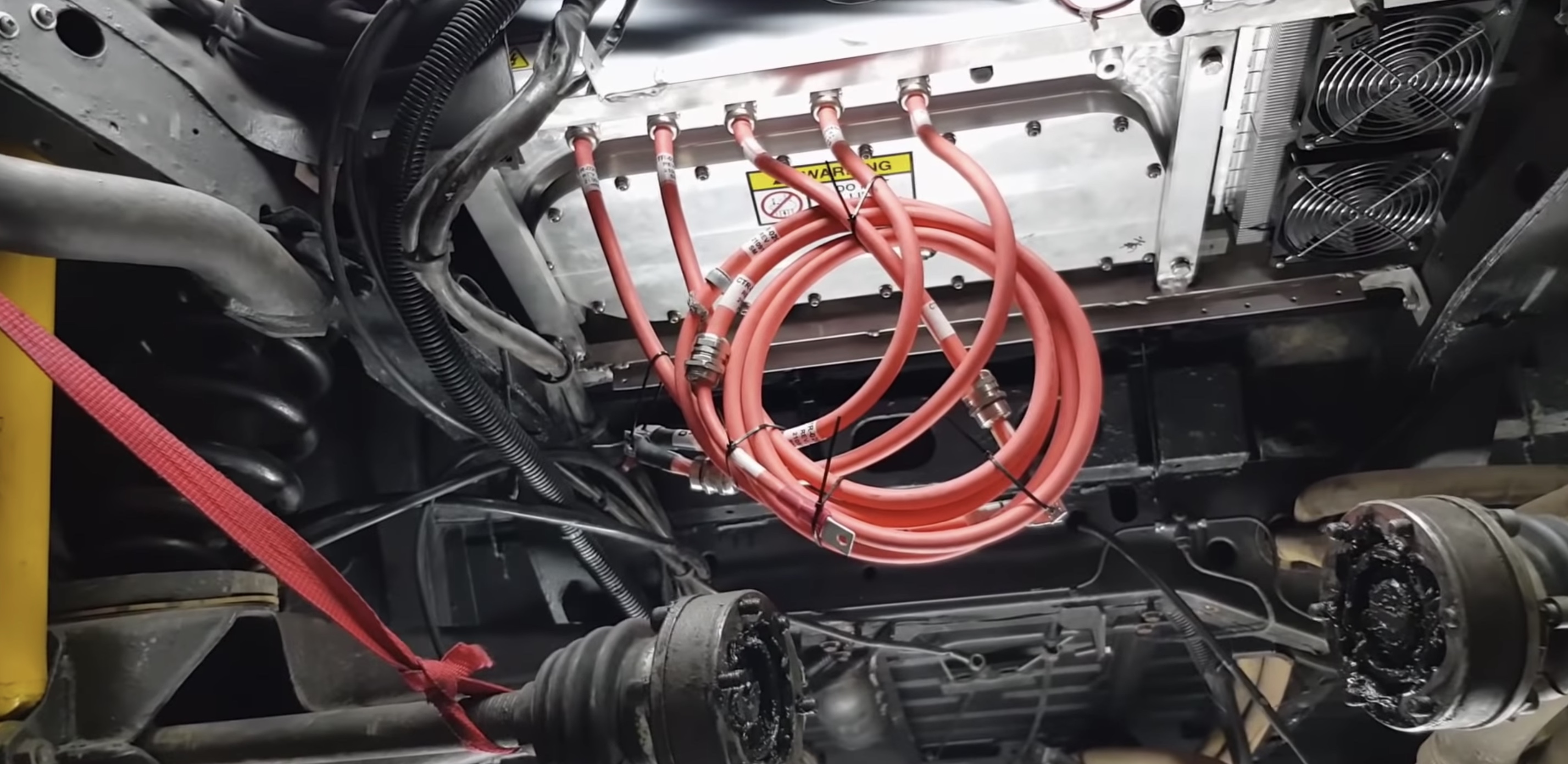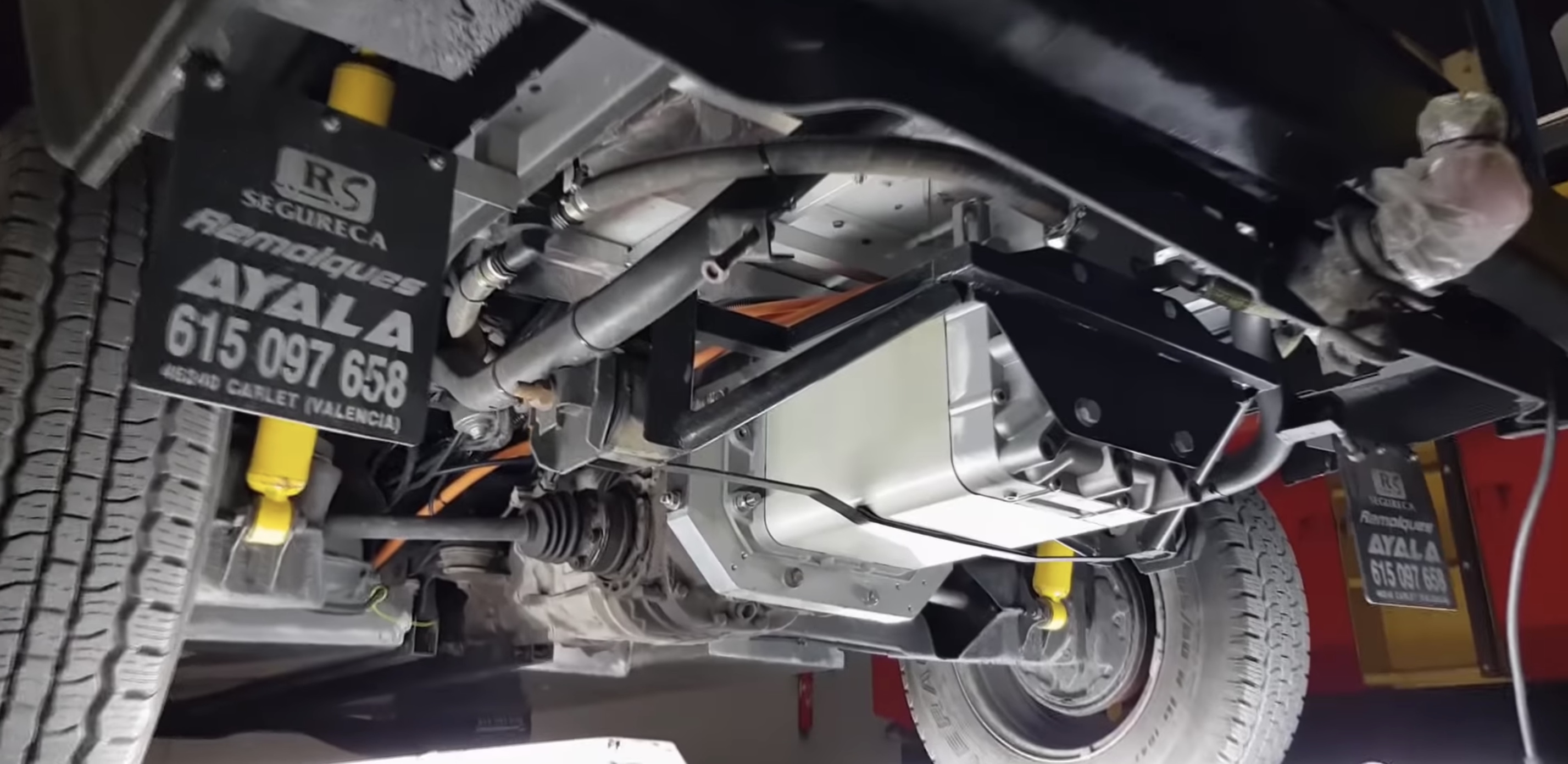 A retrofitted public transport-capable EV based on the 1998 toyota Hiace will be showcased soon. Credit @EVWT