Picture a normal day in Kampala, during rush hour. The thick stench of exhaust emanates from vehicle tailpipes crammed in succession, slowly rising through the air and consuming the city streets. Children are on their way to school- some walking along gridlocked roads, others haphazardly packed upon smoking motorcycles- all navigating their way through toxic clouds and drawing the poison into their lungs with each breath. Our own children are suffocating!!
Dirty air is the world's biggest environmental killer, responsible for at least 7 million premature deaths a year. Uganda alone loses over 31,000 annually; mostly infants. Air pollution kills more people than HIV/Aids, malaria, and tuberculosis combined, yet these issues continue to receive vastly more attention and resources.
Below is a visual overview of the situation and our initiative's community-driven actionable measures against transport-induced pollution
Kampala is among the most highly polluted cities in Africa, touting air pollution levels over six times higher than the World Health Organization's air quality guidelines. While several aggravating factors contribute to its poor air quality, unregulated transport clearly stands apart as a leading driver.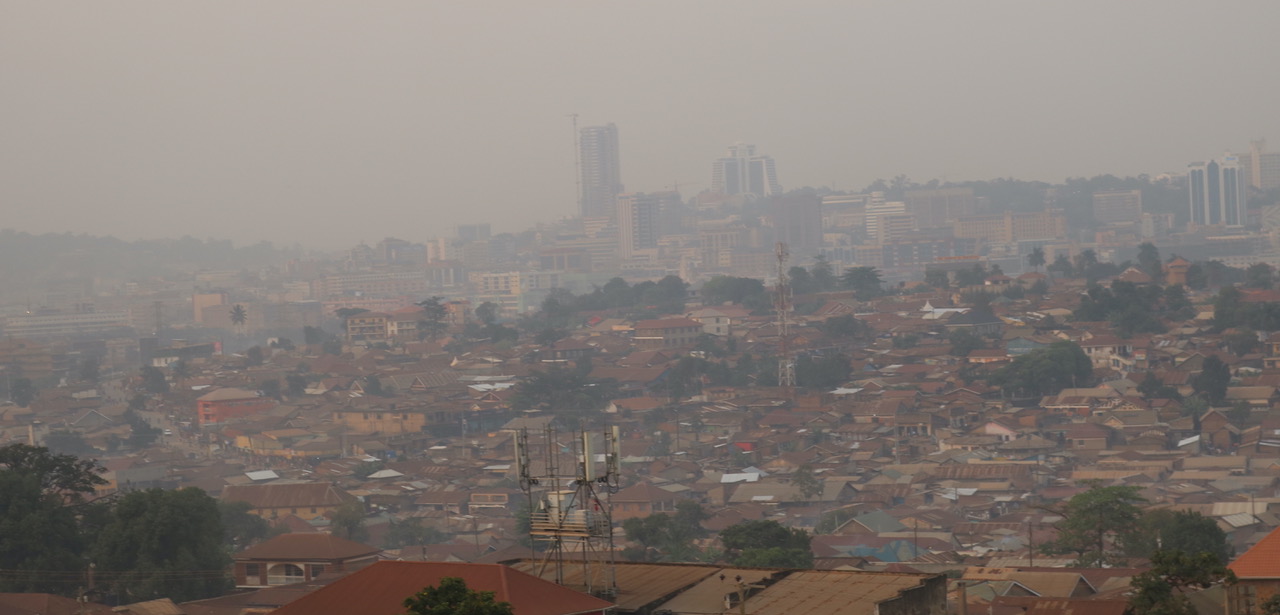 Polluted Kampala, as viewed from the surburbs on a typical poor AQ day.
Our vehicles are old and poorly maintained. Approximately 90% of vehicles imported to Africa are old, with the average age in Uganda over 15 years. Many of these already come highly polluting and poor maintenance practices further compromise inbuilt emission control systems.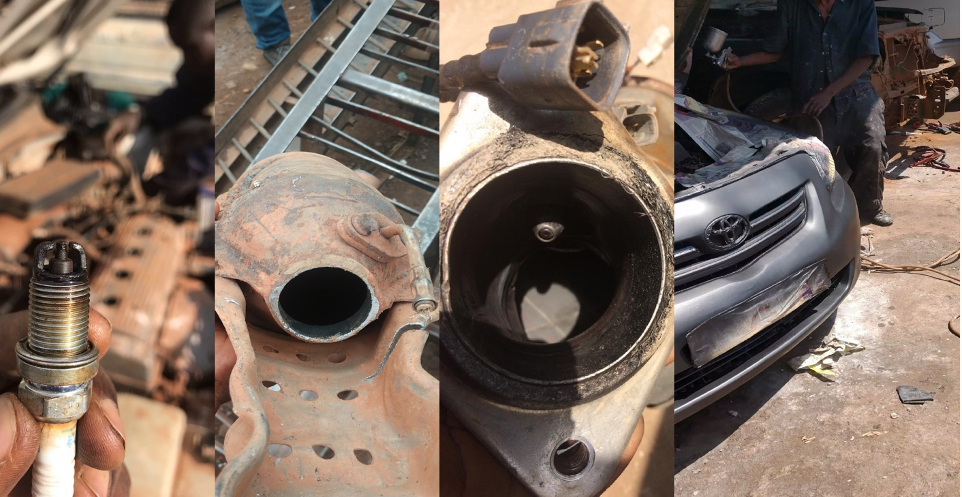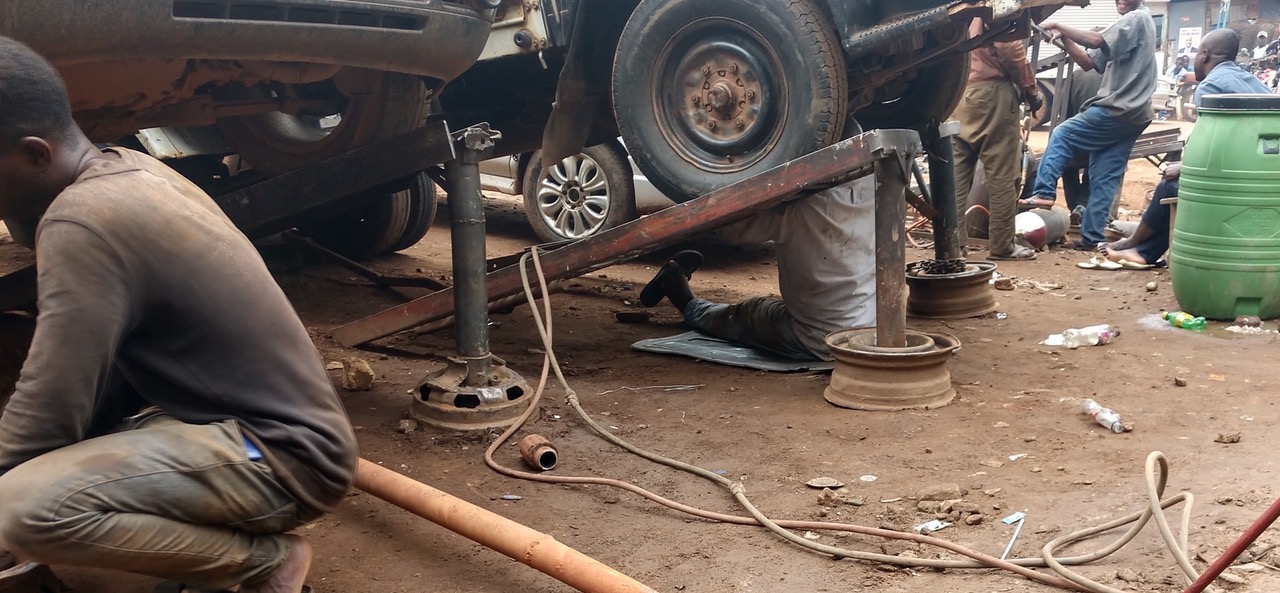 The limited capacity of local technicians coupled with malicious practices highly escalate vehicular emissions in a Kampala
Over 85% of local mechanics lack the resources and know-how for sustainable vehicle maintenance, despite tending to the vast majority of fossil fuel-powered vehicles currently on Ugandan roads.
Uganda lacks proper regulations, proper infrastructure and concerted action around vehicular emissions. Moreover, the lack of actionable data means pollution in Africa is likely far worse thanestimated. With the continuation of rapid urbanization, our air will undoubtedly worsen.
We're parents, citizens, and experts mobilizing communities and taking action


After a citizen/leadership training workshop on air pollution reduction at Makerere University.
Under our Autosafety – Uganda program implemented by the local non-profit Wanyama Autosafety Initiatives (WAI) to cann attention to this crisis and pioneer action around clean air. We bring expertise and know-how across a range of disciplines, including auto-mechanics, industrial mechanics, environmental engineering, public health, social administration and more. More importantly, we bring the resolve of concerned parents and citizens taking a stand for our children and and planet - working to safeguard the future. We are transforming communities around us with individual and institutional support from local and overseas partners such as AirQo, Ministry of Works and Transport, Autofix Motors, Climate 2025 among many others.
We're channeling this energy into strategic action, providing a clear roadmap to reduce transport related environmental degradation and improve the health and well-being of communities across Uganda and beyond. We see the urgency of this work and its critical place in ensuring a better future for our children, our communities, and our planet. We're spearheading a movement to invest in real clean air action. Autosafety - Uganda is the first of its kind program in Uganda, harnessing local knowledge and trusted community relationships towards bringing comprehensive, data-driven, and locally-relevant solutions.
We're taking a bottom up approach to:
Spearhead research: We're developing and broadening the data and research available on transport related pollutants and air quality in Uganda.

Tailpipe emissions testing commencing soon.
Increase public visibility and engagement: : We're implementing community education and awareness campaigns, with a priority on child transport services to reduce exposure of children to transport induced pollution, mobilize local communities around the value of clean air, enable access to data and broaden road transport emissions data availability. Most importantly, are taking actionable measures to build capacity of our communities to fight air pollution.
Build technical capacity for sustainability: We're partnering with local mechanics to provide training, support, and resources around sustainable maintenance to better facilitate their ability to implement best practices to cut emissions from vehicles and related equipment. With support from the Ministry of Works and transport, we're investing in local livelihoods to provide certifications for environmentally-friendly practices that mechanics can leverage to attract greater business.


Some of the recent practical workshops with local mechanics in Makindye Division – Kampala.

Trainers - We work with experts from Makerere University, Ministry of Works & Transport plus local council leaders
Influenc large policy reform: We're leveraging collaborative relationships with institutions, related government agencies and community-based partnerships to engage and influence policy makers around clean air reform, while supporting leaders in taking steps towards introducing meaningful standards and regulations.


Recent engagements with leaders and policy makers – Kampala.
Great milestones covered amidst resource constraints: Our approach to cutting vehicular emissions and promoting road safety has already earned us 2 prestigious awards for innovation including one from the globally renowned International Transport Forum during the 2022 ITF summit in Leipzig, Germany; and another from the World Smart City Awards during the 2022 Samrt City Expo World Congress in Barcelona, Spain.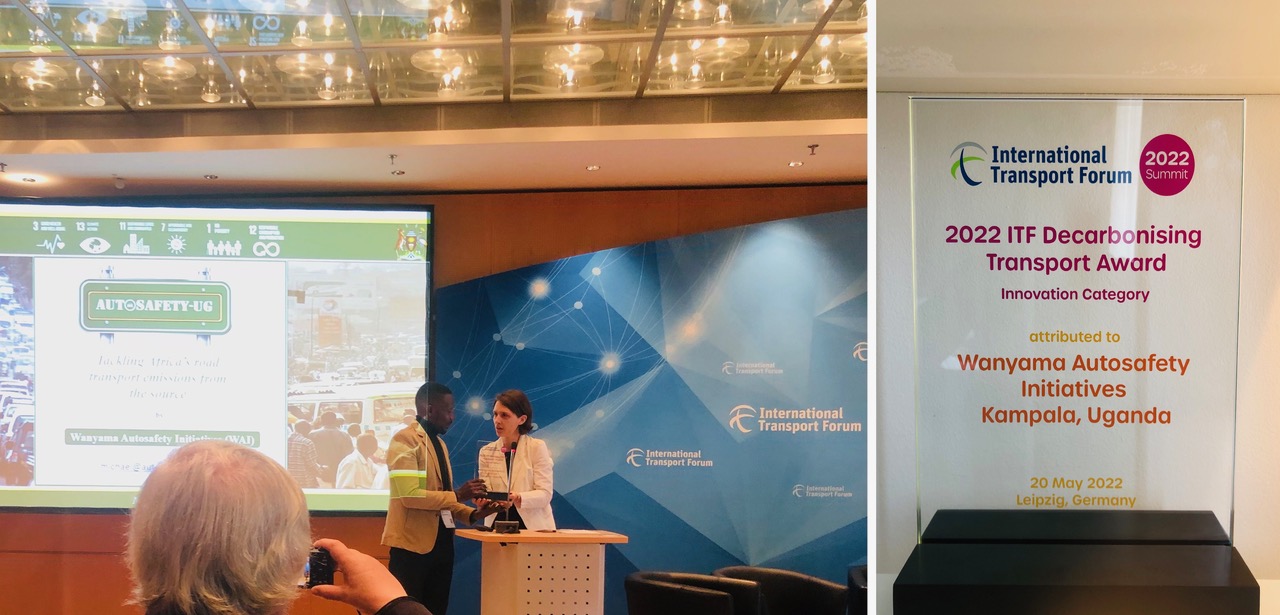 We won the 2022 ITF award for decarbonising transport in emerging economies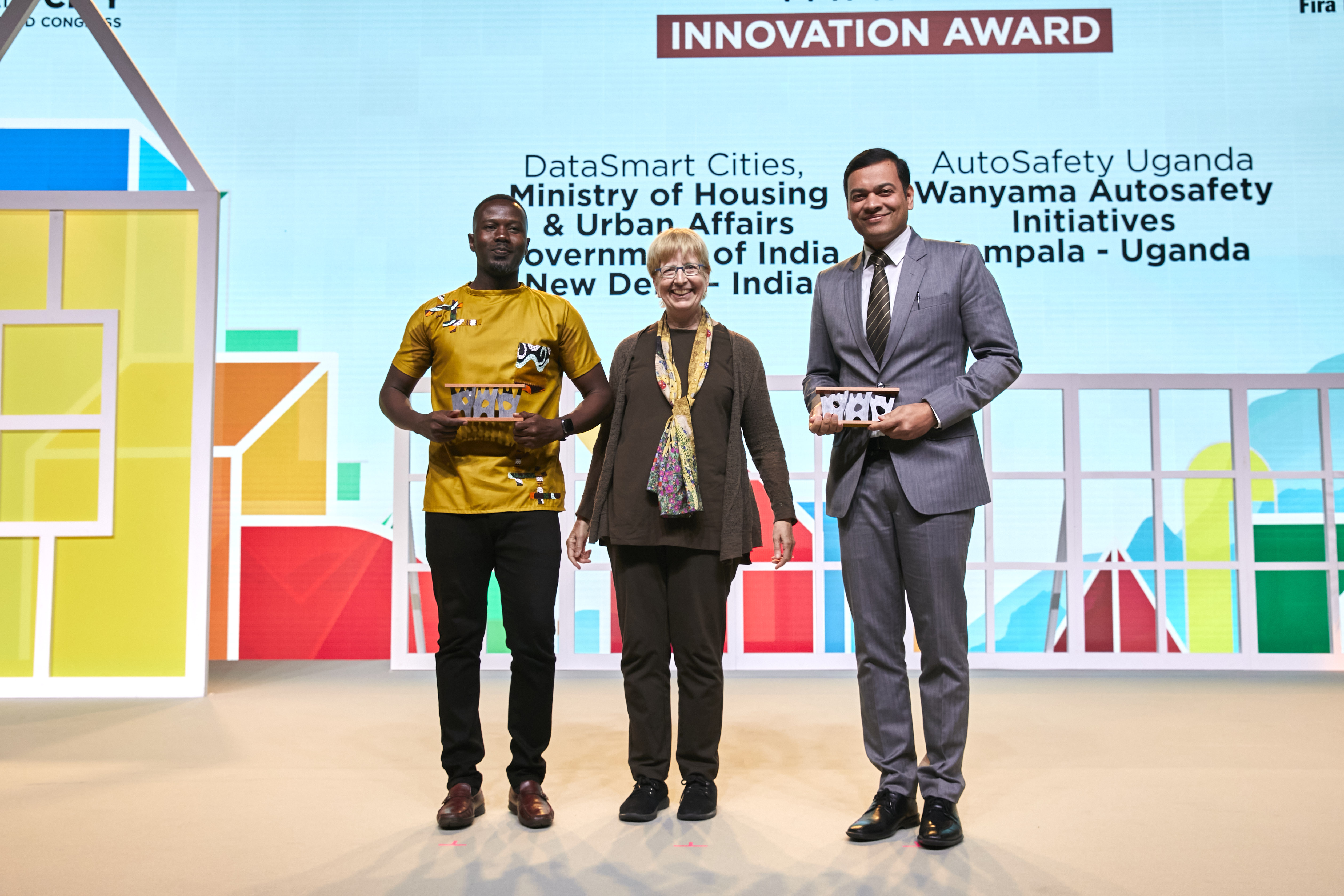 And the 2022 Recovery Innovation Award at the World Smart City Awards